Yes, please send me signed copies...
Discount through PayPal for $29.95 ea. + S & H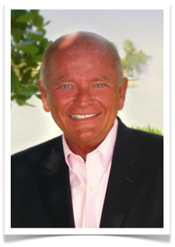 John R. Dallas, Jr.
Serial Company President &
Chief Alignment Officer (CAO)
A Man of His Words
Growing-up in Steelers City Pittsburgh, John Dallas learned the primal strength of words. From teen years through age 23 he was privileged to serve in high-profile leadership posts. In 1973 he was recruited to New York City, then suburban D.C., and now his businesses are in Chicago.
Words that are screamed within earshot, intoned from fronts of classrooms, bellowed from pulpits, yelled from sidelines, bestowed from podiums, committed to paper, transmitted via airwaves, digitally rendered, whispered pillow-to-pillow, and shot from both sides of many political mouths, form his deep, abiding, intimate, pivotal, and sometimes awe-inspiring relationships with hundreds or more empowering words. From his Language for Leading he chose for this book 52 words with high potential for igniting in all readers greater appreciation for words as action.
Since his earliest years as a front-line leader, John Dallas is known as "a man of his words." Over three decades he served as President of five prior national service companies, and in other leadership roles. Still he picks and chooses words to both ignite and enrich others. John's words are action. John's words work. For 12 years (1974-1986), in Manhattan he ran an electronic publishing company with the accurate motto: "We do more with your words." John does.
From the start of his career, John is associated with words of many leaders in nearly every field and industry, from his professional involvement with words of U.S. Presidents and Fortune 500 chiefs, to heads of leading professional firms, charities, and small businesses. Driven by an uncanny knack for hearing and seeing nuances in words, John reverses for readers the high risk of simplicity in learning, thinking about, and otherwise using high-performing words.
In this book you will experience and embrace 52 high-impact words for your and others' immediate and sustainable success. From the mid-1970s John chose to observe and study intricacy of what he calls Language for Leading. John illustrates and expounds upon professional and personal ways in which fully responsible leaders enjoy and deploy words. We Need to Have a Word emerges as John's clear call to action for new intentionality in how we think about, deliver, and measure our words.
For achieving work-life alignment (vs. pop culture's impossible dream of even-weight work-life balance), and for re-envisioning, re-engineering and re-igniting today's highly interactive global economies, John's thoughts and words are called mission-critical. For wherever we work, live, buy or vote, We Need to Have a Word delivers options leaders must keep top-of-mind.
Thank you for placing your order for one or more copies. Bulk orders for 25 or more copies qualify for a discount. Orders for 100 or more copies either qualify for a discount, or can include a complimentary video webcast with John Dallas for groups of readers to focus on one or two chapters. With a purchase of 200 or more copies for one organization, a discount is applied, or John Dallas will travel to any location in North America to present to an audience of readers an interactive workshop related to one or two words selected by the host organization. For bulk orders from 25 copies upward, prevailing discounts will be refunded through PayPal. Out-of-pocket expenses for travel, meals and materials are underwritten at-cost by host organizations.
Organizational sponsorships for book tours, signings and readings are available. Media inquiries are encouraged for interviews and weekly serialization of excerpts from chapters in the book. Please call 312.643.8000 for additional information.
Thank you for ordering signed copies of We Need to Have a Word.